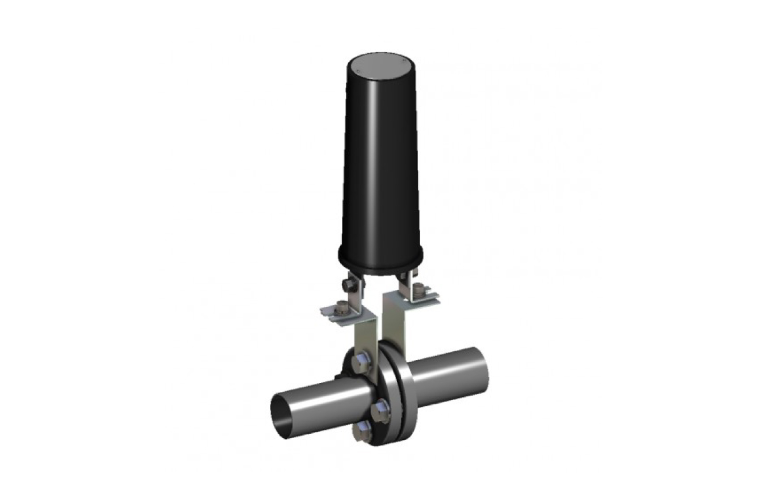 MOUNTING FLANGE BRACKET SSD 16" x 300# DAIRYLAND MTF
The SSD or OVP2 can be mounted across an insulated flange using an existing flange bolt, usually at the top center position on the flange. To install these devices using existing flange bolts, the flange must have a machined, unpainted outer face to mate to the bus bars. An appropriate anti-corrosion compound is included for the bracket to flange interface.
All MTF flange mounting kits include brackets, nuts, bolts and washers necessary for installing the device.
---