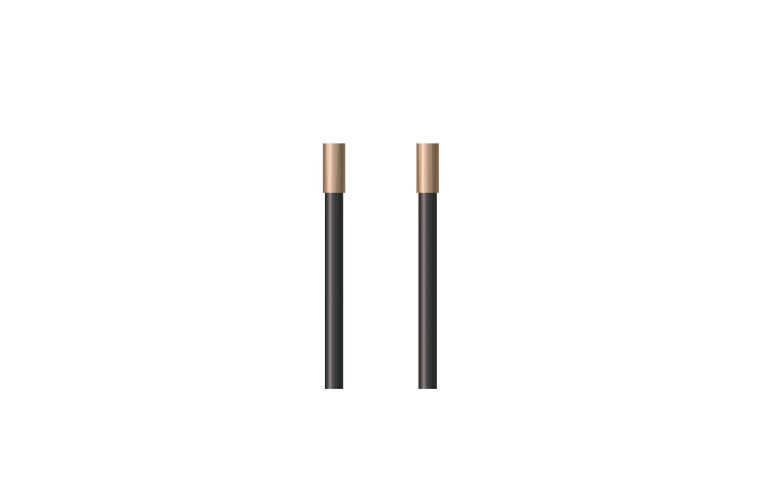 PCRH CONDUCTOR KIT 1000mm CABLE LENGTH PCRH DAIRYLAND ACL-39.37"
AVAILABLE
Quebec Online Orders Not Available
The PCRH can be furnished with extra flexible, insulated 2/0AWG stranded copper conductors either for axial connection (recommended) or for right angle connection to the 1/2" diameter bushing studs. When axial-connected conductors are furnished, a length of heat-shrink sleeve is provided to completely insulate the conductor-to-bushing connection.

If axial-connected conductors are desired, specify ACL-18 and 18" conductors will be supplied. If Right-Angle Connected conductors are desired, specify RACL-18.

Custom lengths are available for an additional fee per foot. Specify the units for length "X" (e.g., inches, mm, etc.). Each PCRH requires two conductors. If only one length is specified, both conductors will be furnished to the same length.

Axial connected conductors will be factory connected to the bushing stud and insulated for conductor lengths up to 15 ft.
---