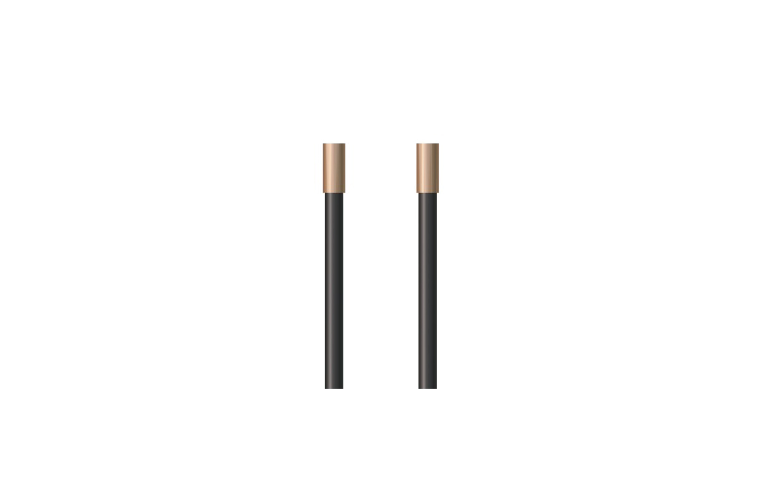 PCRH CONDUCTOR KIT W/ 2/0 AWG STR COPPER ACL-18" LEADS DAIRYLAND ACL-18"
AVAILABLE
Quebec Online Orders Not Available
The PCRH can be furnished with extra flexible, insulated 2/0AWG stranded copper conductors either for axial connection (recommended) or for right angle connection to the 1/2" diameter bushing studs. When axial-connected conductors are furnished, a length of heat-shrink sleeve is provided to completely insulate the conductor-to-bushing connection.

If axial-connected conductors are desired, specify ACL-18 and 18" conductors will be supplied. If Right-Angle Connected conductors are desired, specify RACL-18.


Axial connected conductors will be factory connected to the bushing stud and insulated for conductor lengths up to 15 ft.
---