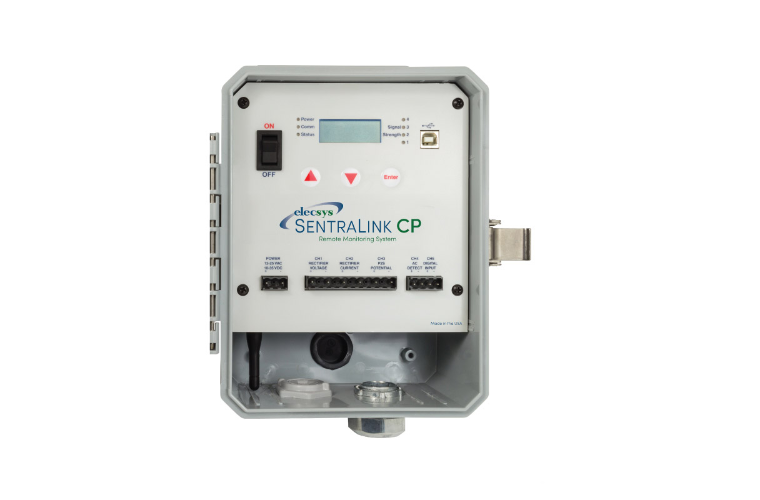 RMU SENTRALINK CP- CELL FOR/SENSORS/TRANSDUCERS/& CP ELECSYS SL-CP-N1
AVAILABLE
Quebec Online Orders Not Available
The Elecsys SentraLink CP remote monitor system is rugged, field proven, and designed for reliable data communication from remote sites.
COMMUNICATIONS - CELLULAR CDMA
The SentraLink CP is the ideal choice for well-sites, regulator stations, tank farms, valve sites, or any application where a combination of sensors, transducers, and Cathodic Protection values are monitored. The SentraLink CP features two analog voltage channels for measuring common CP values rectifier voltage, current, and pipe to soil potential), and two sensor/transducer input channels. It supports 2-wire or 3-wire connections for 4-20mA, 0-5V, or 0-10V transducers. A digital input channel is available for dry-contact alarm/status or pulse accumulation. The SentraLink CP supports cellular communication for use with the Elecsys web interface.
---