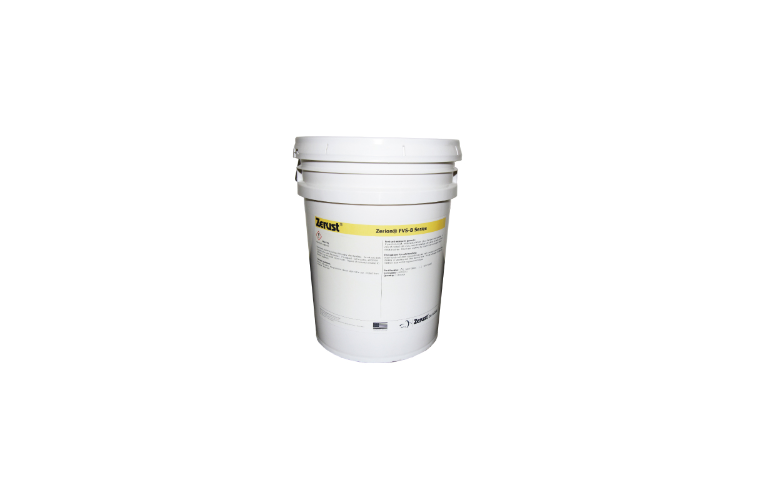 CORROSION INHIBITOR (33 LBS / 15KG) PAIL ZERUST ZERION FVS – B15
AVAILABLE
Quebec Online Orders Not Available
Zerust Zerion FVS is a versatile new corrosion inhibitor specifically designed to protect ferrous metals in aggressive corrosion environments where there is the possibility of the accumulation of water, moisture and/or water ingress. Zerion FVS provides unique dual action corrosion protection.
ZERION FVS'S TWO FORMS OF PROTECTION
Vapor Corrosion Inhibitors (VCIs) to protect the interiors of "air space" voids and exposed metal surfaces on welded joints, in crevices, at coating holidays, etc.
Soluble Corrosion Inhibitors (SCIs) that mitigate corrosion from moisture accumulation or the ingress of water.
Zerust Zerion FAN-5 is corrosion inhibitor powder designed for the corrosion protection of ferrous metals. The powder is dissolved into water to provide contact corrosion protection.
---