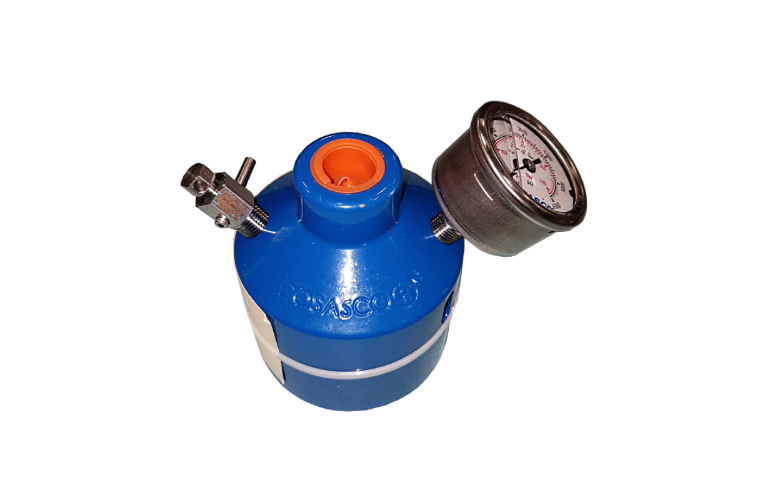 HD PRESSURE RETAINING COVER 10000PSI PRESSURE GAUGE AND BLEED COSASCO 740095
Cosasco Secondary Process Containment Covers offer an extra layer of protection when a second level of safety is required. With a pressure rating of up to 10,000 psi and standard viton o-ring, the high pressure retaining covers meet or exceed the extra level of protection required.

A viton o-ring creates a tight seal retaining any pressure that may build up. The bleed valve allows any pressure accumulation to be released prior to the cover being backed off. The pressure gauge is used to indicate if there is any pressure build up.
---