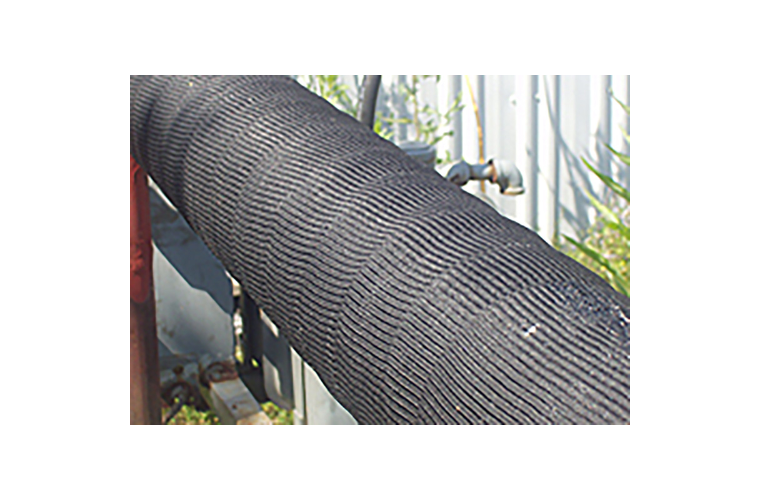 MC OUTERWRAP 4" x 12' TRENTON MC1V04-12
AVAILABLE
Quebec Online Orders Not Available
Trenton MCO™ 110 outerwrap is used aboveground or belowground as a mechanical protective wrap over Trenton Wax-Tape® anticorrosion wraps.
Trenton MCO™ 110 outerwrap is a specialized blend of quick-curing resins impregnated into a fiberglass fabric. It provides protection for coatings that need additional mechanical strength. MCO 110 outerwrap is applied by hand, with no special application tools needed. The MCO 110 outerwrap package includes gloves and Trenton MCO outerwrap end adhesive.
If the wrap's color fades due to UV exposure, MCO 110 can be painted. In especially challenging frost heave conditions, the area above and below the frost line can be wrapped three times for extra strength.
Typical Applications:
Transitions from belowground to aboveground to protect against frost heave and powered weedcutters
Belowground installationsfor mechanical protection against soil stress and rocky backfill
Bridge spans
Aboveground installations for mechanical protection over Trenton Wax-Tape #2 selffirming wrap and to provide a paintable surface
---