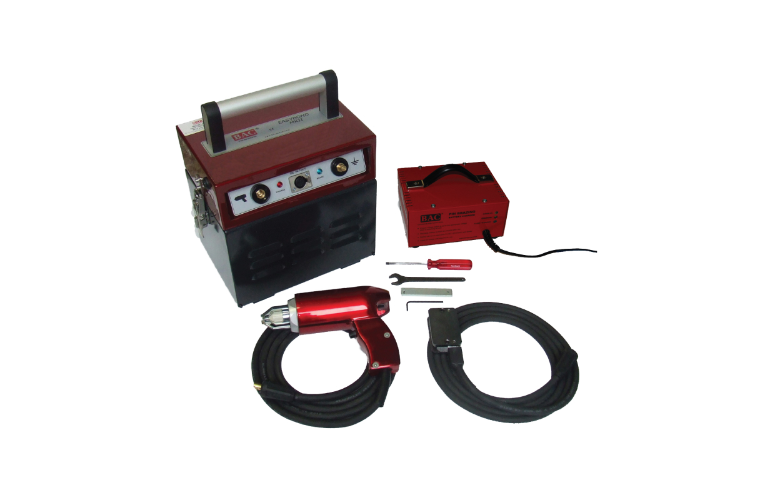 PIN BRAZING UNIT EASYBOND 2 COMPLETE KIT BAC CORROSION 2731995660
Easybond Pin Brazing is ideally suited for many applications including continuity bonding between pipes, across flanges, connection of cathodic protection test and current carrying cables and connection of bracelet galvanic anodes etc. In addition, this application is used extensively in rail bonding.
The Easybond MKII is powered by a 36V DC battery pack (or suitable welding generator when using the generator gun) capable of delivering 240A for use with BAC fused brazing pins, ceramic ferrules and cable lugs. With the earth device in place the gun trigger is depressed and after approximately 1.5 to 2 seconds the circuit is mechanically broken as the fuse wire breaks, and the brazing pin is held into the molten pool of brazing alloy that rapidly cools into a homogenous and very strong connection.
---