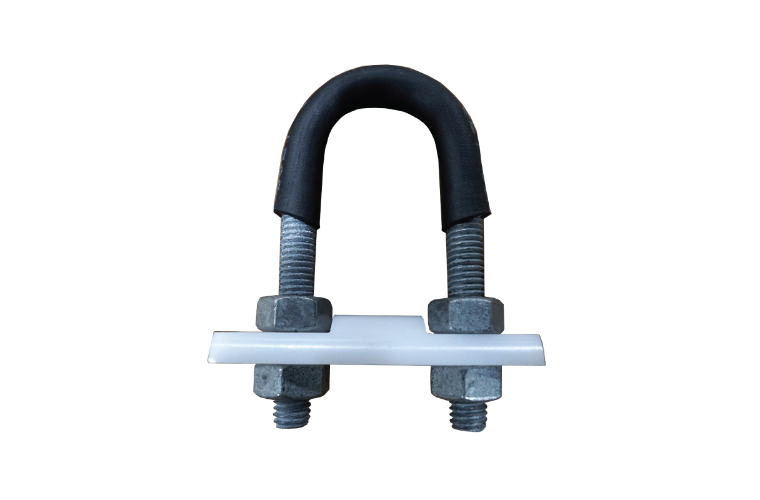 NU-BOLT 8 NPS 5/8" BOLT NG GALVANISED 4 NUTS IROD WHITE C/W UBT0032, ROD0403, FAS0047
QUICK SHIP AVAILABLE
Quebec Online Orders Not Available
Nu-Bolt assembly combines our half-round I-Rod support with a heat-shrink-coated U-bolt to provide long-term service in the harsh operating environments.
Complete specifications for I-Rod Material, U-bolts and the Polyolefin heat shrink used in Nu-Bolt assembly are available on our Data sheet.
Non-gripping Nu-bolts are designed to accommodate axial movement of the pipe by having a nut or washer on top and bottom. The benefit of this arrangement is a better-secured piece of I-Rod Material for pipes that need to move or slide on the support.
---