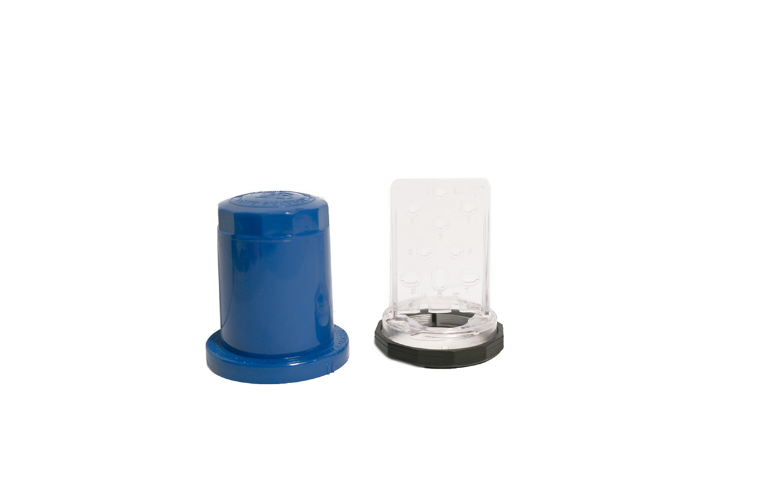 TEST HEAD ONLY CP T3 BLUE NO TERMINALS, STD BLACK NUT TINKER & RASOR
AVAILABLE
Quebec Online Orders Not Available
The Model T-3 is the most versatile Cathodic Protection Test Station available.
The Models T-1 and T-3 are injection molded using Lexan® polycarbonate plastics to ensure maximum strength and UV protection to guard against failure due to prolonged exposure to sunlight. The Tinker & Rasor T-1 and T-3 are designed to survive in harsh climatic environments worldwide and come with a limited 25-year warranty.
These unique test stations are designed for easy installation on either new or existing risers and require no tools. Other features include our exclusive "Supergrip Top" (shown at right), making it easy to open the Test Station while wearing gloves, and the "Anti-spin" gasket, which prevents the possibility of the test stations "spinning" on the riser.
Fits 3.5" OD riser pipe, also available from stock in three colors. Reducing adapters available for smaller O.D.'s and a flange adapter, as well. Large, clear terminal board can handle a variety of custom configurations, including voltmeters, shunts, resistors, potentiometers and more.
---