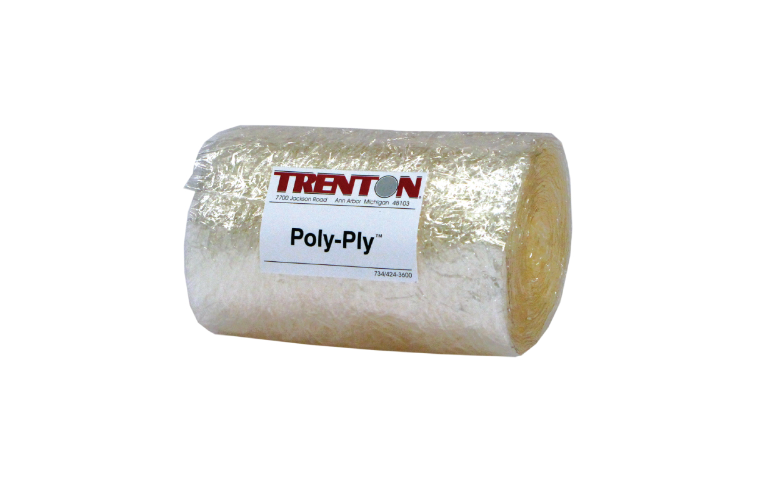 POLY-PLY OUTERWRAP 12" x 50' FOR BELOW-GROUND USE TRENTON PP12
Poly-PlyTM Outerwrap consists of three membranes of .5-mil clear, 50-gauge, poly-vinylidene chloride high-cling plastic, wound together as a single sheet. It provides a mechanical and electrical barrier and is flexible enough to conform to irregularly-shaped surfaces. It is inert, will not deteriorate, and is resistant to chemicals and bacteria commonly found in soil.
End Use:
Poly-Ply Outerwrap can be used either as a wrapper directly over cold-applied Temcoat primer/coating or as an outerwrap over petrolatum-based or wax-based wraps, such as Trenton #1 Wax-Tape wrap. Because Poly-Ply is very conformable, it can be used on both straight pipe and irregular metal surfaces, such as T's and couplings.
---